WE ARE YOUR BUSINESS PARTNER!
NETROGEN CREATIVE is a Hong Kong based technology company. The company has helped clients from multiple industries to promote their exposure using Social Networks and boost their productivity using new software and hardware technologies. Our staffs have already provided comprehensive  solutions to various industries with good reputations, e.g. public medias, constructions, NGOs, casinos (Macau), etc.
We seek to build and sustain a leadership position in the regional market.  Our tool for that is to work through fast responses, continuous innovation and customer satisfaction. We inspire such things as team's enthusiasm, inspiration, motivation, loyalty. All in all, helping business to boost up their productivities is complies with our general strategy. Netrogen Creative believes in Technologies and client Focus. And we achieve it through  quality solutions coupled with commitment in a teamwork environment.
Values
"Quality excellence is the foundation of the management of our business and the keystone of our aim for customer satisfaction. Therefore, it is Netrogen Creative's policy to consistently provide services that meet customer requirements and exceed their expectations. Netrogen Creative strives to actively pursue the improvement of quality services through technologies and trainings that enable each of its personnel to perform tasks right; first time and every time."
Mission
Netrogen Creative team consultants has collectively worked across numerous projects in a wide range of industries and has a good understanding of the types of skills, experience and professional qualifications required to be successful within the computer technology industry.
Our Customers
We are proficient in, but not limited to, Content Management Systems (CMS) for various type of websites (e.g. Joomla, Drupal, WordPress, FuelCMS), Point Of Sales (POS) system, Online Shop Website management system, Online Auction System and writing various types of Mobile Apps., our customers includes: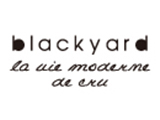 ***We have many indirect customers from education, construction, properties, Telco, Casinos (Macau) and public TV, online and print medias via sub-contract project which is not listed here due to agreement