Mobile Website Development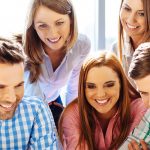 It's now a Internet ERA, which company do not own a webpage? Why not? You need to tell your potential customers what you do, and what you are doing well.
New technology of HTML5 / CSS3 can now implement webpages in a "responsive" way so that you don't need to own 2 set of website for desktop PC and mobile: one size can fit all now!
Together with Content Management System, you can have your website build up light year fast….